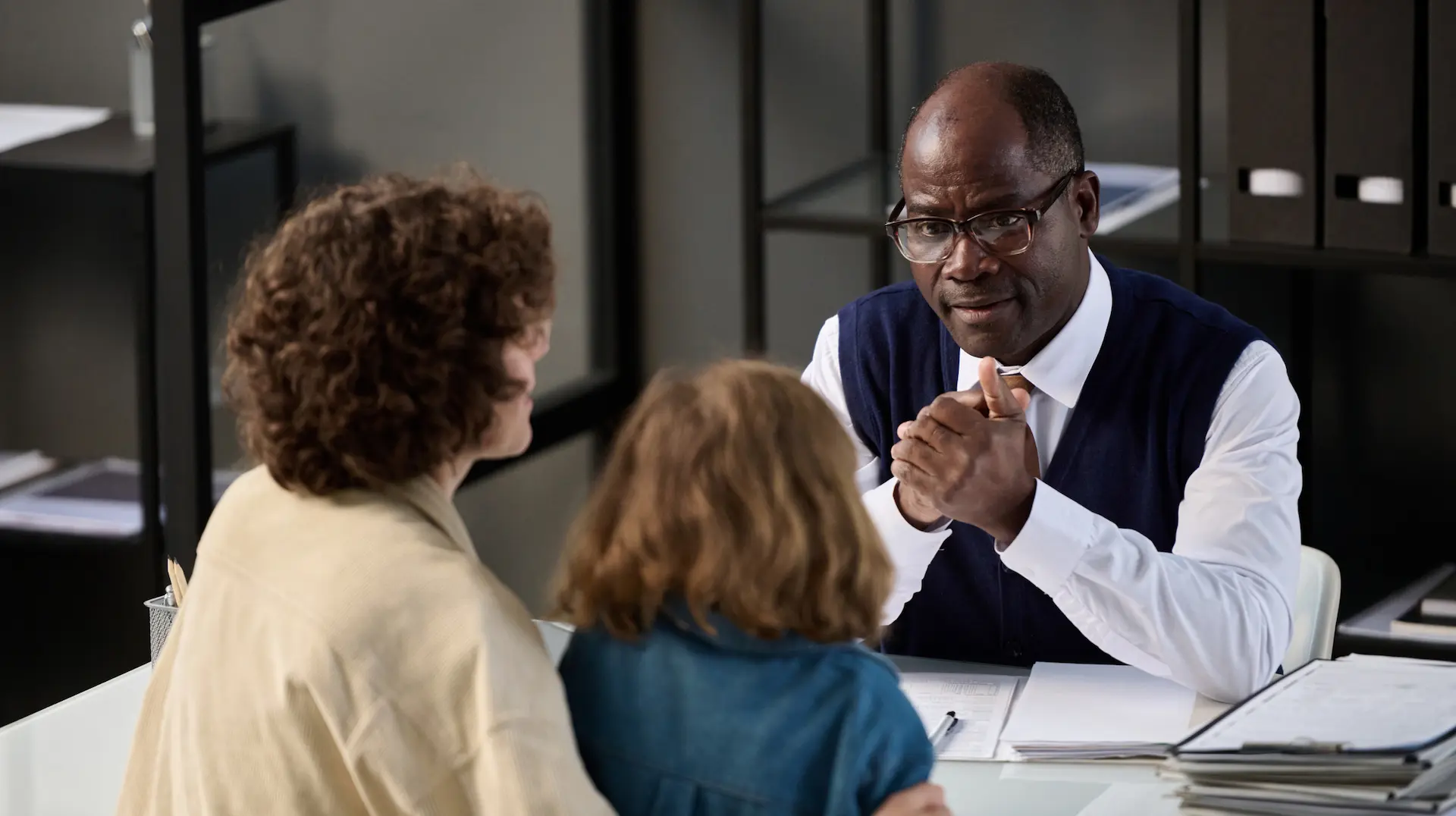 Being a parent or caregiver is hard work. Whether you've been instructed by a judge or just need a refresher, King County has plenty of resources to help you feel more confident in raising your child(ren). Click on the links below to find one that's best for your family.
Family Law CASA does not endorse any organization listed; the information is simply provided to assist those seeking resources. Suggestions for additional resources to be listed are welcome. Priority is given to service providers offering free and/or sliding scale fees for lower income families.
---
NORTH SEATTLE
FAMILYWORKS
Location: Wallingford
Contact: 206-694-6727, info@familyworksseattle.org
Website: https://www.familyworksseattle.org/family-center/parenting-classes
Cost: FREE: no fee for classes, but small fee may be charged for parenting books. Scholarships are available for those unable to pay for books. Register over the phone.
Services:
Parenting Classes:

Offers 3-4 parenting classes per year (Next series starts Fall 2022)

Each class is usually six weeks, meeting two hours per week
Also offers other various shorter classes or workshops lasting for 1-2 hours on relevant topics (stress management, behavior management, communication, managing anger)
Limited free childcare available
Classes may meet court requirements;
PUGET SOUND ADLERIAN SOCIETY

Location: Wedgewood
Contact: 206-527-2566, Psasadler@gmail.com
Website: http://www.psasadler.org/wp/
Cost: Free, Low-Cost/Sliding Scale — courses are usually grant funded and free to participants
Services:
Parenting Classes:
Six-week parenting course, 14 hours total
The course is usually presented four times each school year
Free positive parenting discipline classes in English, Spanish, and Mandarin
Parenting Event Calendar
BREAK THROUGH LEARNING CENTER

Location: University Business Center/online Zoom
Contact: 206-931-6510, btlc9500@gmail.com
Website: https://btlconlinelearning.com/
Cost: Consult website for pricing
Services: classes, parent coaching, parent coordination, family (non-therapeutic) reconciliation
12-week Parenting Dignity: A Breakthrough Parenting Approach
A virtual classroom of blended learning exploring democratic parenting practices and human rights education with an emphasis on co-parenting, child development, effective communication, and democratic discipline. Parents engage in virtual lecture videos with quizzes as well as 15-20 minute weekly parent coaching. Certification includes a feedback survey, and final exam. Court approved.
12-week Why Hang Onto Anger (WHOA!)
WHOA recognizes anger management as emotional regulation; the ability to recognize and embrace all emotions, understand their source, and learn how to use information from social science to shift their thinking from conflict to cooperation when navigating through separation and divorce. WHOA stresses the emotional damage conflict inflicts on a child's wellbeing; emphasis on effective communication and co-parenting. Classes held on Zoom with weekly video assignments, and a weekly study hall for parent networking. Certification includes a parent narrative addressing course skills and a PowerPoint presentation demonstrating application. Court approved.
Northshore Youth and Family Services
Location: Bothell
Contact: 425-485-6541, info@northshoreyouthandfamilyservices.org
Website: http://www.northshoreyouthandfamilyservices.org/index.html
Cost: For caregivers with King County Provider One: class is free
For all others: $20/session and $25 book (14 classes, $300 total)
Services:
Parenting Classes:
Uses "Nurturing Parenting" technique for parents of infants, toddlers, preschoolers, elementary and teen children
Primary goal: to teach parents to promote and nourish themselves, their children and their environment, addresses:

1) Age appropriate expectations and self-worth;
2) Responding empathetically to your child's needs;
3) Disciplining your child with dignity;
4 )Self-awareness and appropriate family roles; and
5) Empowering your child and adults.

14 classes total
Generally accepted by WA State Courts — provided with certificate upon completion
CENTER FOR HUMAN SERVICES
Location: Olympic Hills/Lake City
Contact: 206-362-7282
Website: https://www.chs-nw.org/services/family-support/
Cost: Free
Services:
Parenting Classes in English and Spanish
Classes are two hours long, focusing on strengthening positive discipline parent-child relationships
Must have at least one child under age of 6 to participate
---
WEST SEATTLE
NEIGHBORHOOD HOUSE

Location: High Point, West Seattle
Contact: 206-588-4900, vericaj@nhwa.org
Website: http://nhwa.org
Cost:
Services:
Parenting Classes:
Offers support, education, skill building and recreational activities for families
---
SOUTH SEATTLE
ATLANTIC STREET CENTER
Location: Dunlap/South Beacon Hill
Contact: 206-723-1301, asfc@atlanticstreet.org
Website: https://atlanticstreetcenter.org/
Cost: Free for Seattle residents
Services:
Parenting Classes on the topics of:

Positive Discipline
Strengthening Families
Guiding Good Choices
Strengthening Multi-ethnic Families & Communities
Incredible Years
Grandparents and Relatives as Parents Support

Accepted by Seattle Courts
Classes are two hours long, calendar on website
Upon completion, caregivers are given a certificate
SOUTHEAST YOUTH & FAMILY SERVICES
Location: Columbia City
Contact: 206-721-5542, info@seyfs.org
Website: http://seyfs.org/
Cost: Sliding scale based on income; no one will be refused due to inability to pay.
Services:
Parenting Classes:
Based on Family Support Principles
Include:

Parent education
Case management
Family counseling
Cultural and Recreational activities
Parenting curriculums meet court ordered parenting class requirements
Provides interpreter services
WELLSPRING FAMILY SERVICES
Classes they offer: "Parent Child Services"
Wellspring PCS offers parent/child therapy in either a home or professional office setting for children 0-5 years old and their caregivers
Focus on:

Understanding your child's behaviors and feelings
Learning about your child's development
Communicating effectively with your child
Learning how to deal with temper tantrums and strong emotions

Wellspring PCS therapists work with infants and children along with their caregivers to strengthen their connection
Professional guidance and support is provided for preschool age children having challenges managing emotions and behaviors
Also offer counseling for:
Pregnancy and Postpartum
New Parents
Parent-Infant Bonding Issues: 0-3 Years
Children: 4-12 Years
Adolescents
Parenting Consultation
Call 206-826-3050 about information
Cost: –sliding scale
---
EAST SEATTLE
KINDERING CENTER
Location: Bellevue
Contact: 425-747-4004, info@kindering.org
Website: https://kindering.org/our-services/family-support/
Cost: Sliding scale; services are available regardless of a family's ability to pay.
Bills private and Medicaid for therapy costs
Parents are responsible for applicable deductibles, co-pays and co-insurance
Ability to pay based on the total adjusted annual income of the family that falls at or above 200% of the Federal Poverty Level, adjusted for allowable unreimbursed expenses that exceed 10% — See system of Paymets and Fees Policy on their website
Services:
Offers resources for parents of children with disabilities
"Parenting Plus Parent Education Classes"

10 week group class designed to support and strengthen parents in challenging areas

Child development
Stress and anger management
Nutrition
Health and Safety
Communication
Self-esteem
Behavior

These are FREE classes open to all caregivers interested in strengthening their parenting skills
Classes are geared towards children 12 and younger, both with and without special needs

Fulfills court-orders
---
GENERAL SEATTLE
SOUTHWEST YOUTH AND FAMILY SERVICES

Locations: West and Southwest Seattle vicinity (Admiral, Arbor Heights, Alki Beach, Burien, Fauntleroy, Delridge, Highland Park, High Point, Roxbury, South Park, The Junction and White Center).
Contact: 206-937-7680, info@swysf.org
Website: https://www.swyfs.org/what-we-do/family-advocacy/
Cost: No refusal based on income
Services:
Parenting Classes:
Parenting classes for children 0-18 offer information on parenting skills and child development

Usual offerings include Strengthening Multiethnic Families and Communities, and Positive Discipline courses

Classes are 4-10 weeks long and meet once or twice a week (depending on the program)
Works with the court in cases of attendance requirements
Some parenting classes offered in Spanish, Somali, and Samoan
PARENT TRUST FOR WASHINGTON CHILDREN
Location: Location dependent on service
Contact: 206-789-0883
Email: information@parenttrust.org or greatstarts@parenttrust.org (for class registration)
Website: http://www.parenttrust.org/for-families/classes/
Cost: Scholarships are available; Accepts DSHS/Provider One cards
Services:
Offer a toll-free center for parents to ask questions at 1(800)932-4673
Parenting classes:

Focus on preparing for a new child and infant care
---
Other Resources
If you'd like something to read or listen to on your own time to supplement a parenting class, or just to learn more about co-parenting, here are some options to check out.
Books from the Seattle Public Library
The Co-Parenting Handbook: A practical manual for parents who are transitioning from being a couple with children to being co-parents. This guide helps those parents navigate difficult emotional terrain, create boundaries, and establish guidelines so that together they can be the parents their children deserve.
Joint Custody with a Jerk: Custody with a Jerk offers many proven communication techniques that help you deal with your difficult ex-husband or ex-wife. By outlining common problems and teaching tools to examine your own role in these sticky situations, this book conveys strategies for effective mediation that are easy to apply, sensible, timely and innovative.
Co-Parenting with a Toxic Ex: After a messy divorce, it's all too common for one parent to try and undermine the relationship between their children and their ex. In Co-parenting with a Toxic Ex, readers are offered a positive parenting approach to coping with a hostile ex-spouse. Inside, mothers and fathers who are dealing with a toxic ex will learn how to avoid parental alienation, as well as techniques for talking to their children in a way that fosters open and honest response. Divorce can be painful, but with the right tools parents can protect their kids and build stronger, more trusting relationships.
Articles from the Web
Forget Co-Parenting with a Narcissist. Do This Instead: How to establish parenting rules and peace of mind, despite a toxic ex.
6 Ways to Maintain Your Sanity While Parenting with a Narcissist: 6 things to know about co-parenting with a narcissist.
Newborn Care: The Ultimate Guide for New Parents and Families
Podcasts
Blended Podcast: Author Amy Baker, Co-Parenting with a Toxic Ex: In this interview we discuss how to prevent parental alienation, loyalty conflict, methods to cope with parental alienation, and much more.
Soul Ties Podcast: Co-Parenting with a Narcissist: Podcast and article on advice for co-parenting with a narcissist.